AIW Printing
AIW Printing is a privately owned Australian company based in Victoria that produces and supplies catalogues & magazines in high volumes for Australian customers, supplying to over 10,500 locations across the country. Additionally, the company supports over 100 employees through its manufacturing base in Springvale, Victoria and satellite sales offices located in Sydney, Brisbane, and Tasmania.
Situation
People are a key focus at AIW Printing, and being part of a highly competitive industry, their key business focus and competitive advantage is on providing outstanding customer satisfaction through premium quality, service, and innovation. This aligns very closely with the focus of the Toyota Production System and its inherent ability to engage people to continuously strive towards reducing costs while maintaining customer requirements.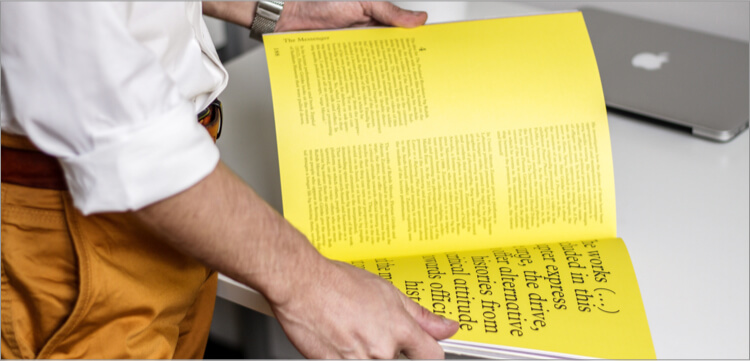 Challenges
In May 2015, AIW Printing and Toyota embarked on a pilot project to improve 'Make Ready' time on the S4000 Printing Press. The 'Make Ready' is the process required to change from one customer product to another. This process is critical in ensuring that production runs smoothly, with minimal down time, and to the right level of quality for the customer. With current performance being highly variable, AIW Printing's first challenge was to ensure stability of the 'Make Ready' process.
"Stability is a prerequisite to sustained improvement."
Execution
As a starting point, key members of AIW Printing attended training by Toyota to learn about the fundamentals of the Toyota Production System. This was followed by a visit to the Toyota Manufacturing Plant in Altona to see these fundamentals in action on the 'gemba' (shop floor). Here they saw the Toyota Press plant's version of the 'Make Ready' process, known in the Automotive Industry as a 'Quick Change Over'.
By working together closely as a team, the AIW Printing and Toyota crew took these 'Quick Change Over' concepts and applied it to the analysis of the 'Make Ready' process, breaking up the work into different elements to allow the team to develop a logical working sequence that:
Eliminated wasted motion, reducing member fatigue and improving morale.
Reduced machine down time, allowing for a smoother and more efficient work sequence.
Established a clear standard of work for the 'Make Ready' process that all crews can safely follow to ensure good quality and minimal down time during production.
Involved a total of 66 small but effective level-up ideas and 16 safety items.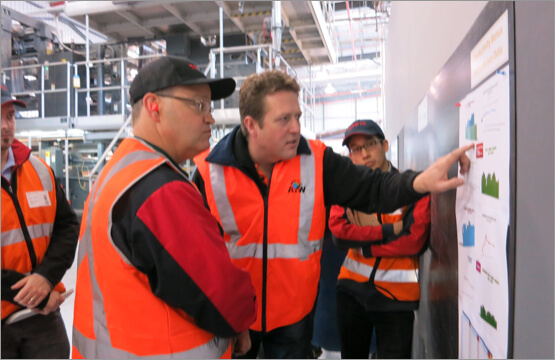 Results
After a 90 day period of monitoring and sustaining the changes, the AIW Printing team with support from Toyota was able to achieve tangible benefits including:
Stable 'Make Ready' time with a consistent average time.
Waste reduction directly resulting in a significant cost reduction and environmental benefit from the reduction of paper and ink waste.
Direct productivity increase.
Reduced fatigue through the reduction of motion waste, improving team members morale and helping with sustainability of the changes.