What We Do
The Toyota Production System Support Centre
TPS isn't just a tool kit; it's a culture of problem solving at every level of the organisation, from top management to the workplace. TSSC offers a wide range of services for any business or nonprofit to get started.

Non-Profit Organisations
We offer a range of services to assist non-profit organisations maximise their impact through workplace support and other training workshops.

General Industry Organisations
Through our training workshops and workplace support we assist businesses maximise throughput and business operations while streamlining processes.

WORKPLACE SUPPORT
Our core work is to visit your organisation and help you to solve business problems using the Toyota Production System. This allows you to learn how the tools can be applied in your area. Operationally this involves regular visits over a 3-6 month period.
Send an enquiry >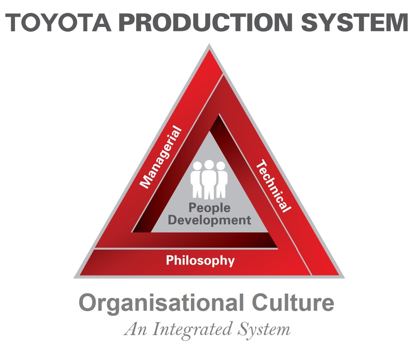 TRAINING WORKSHOPS
In TPS Training Workshops participants will learn about the philosophy, managerial role, and technical tools of the Toyota Production System through a mix of classroom training and shop floor visits. See below for a summary of what's available.
View workshops >