About St Vincent's Hospital Melbourne
St Vincent's is a tertiary public healthcare service who provides acute medical and surgical services, aged care, diagnostics, rehabilitation, allied health, mental health, palliative care and residential care.
St Vincent's Hospital Melbourne worked with Toyota on Pharmacy and Cancer Centre operations to improve patient experience.
Situation
The Cancer Centre at St Vincent's Hospital Melbourne provides multidisciplinary care to cancer patients. The centre receives more than 10,000 patient visits a year, with the demand on its services continuing to rise.
With the increase in demand, the Cancer Centre team found that at times some patients were having to wait for prolonged periods in the waiting room. They wanted to work with TSSC Australia to put the patients' needs first and decrease the wait time for services.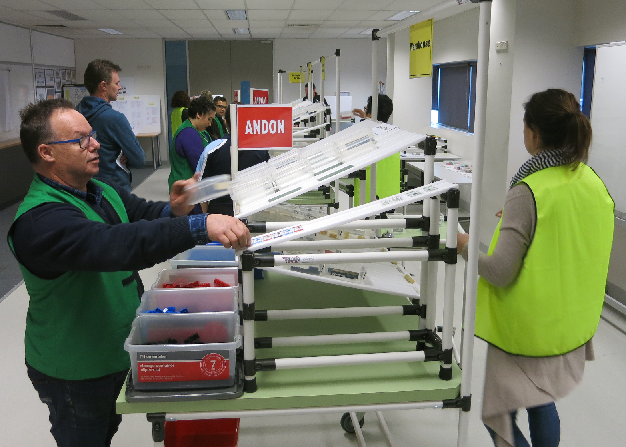 Challenges
The Cancer Centre team identified there were two main types of patient pathways: patients who are attending the clinic for a doctor review, and patients who were receiving treatment in the Chemotherapy Day Unit (CDU).
Prior to the project commencement, the average patient wait time for a doctor review was 16.6 minutes, and the average wait for treatment in the CDU was 23 minutes.