About St Vincent's Hospital Melbourne
St Vincent's is a tertiary public healthcare service who provides acute medical and surgical services, aged care, diagnostics, rehabilitation, allied health, mental health, palliative care and residential care, inspired by St Vincent's Hospital Melbourne worked with Toyota on Pharmacy and Cancer Centre operations to improve patient experience.
Situation
The St Vincent's Hospital Correctional Pharmacy service packs and transports medications to the customer. The team of pharmacists and technicians pack more than 160 different medication packs per day.
The main customer they service was expanding, and demand was forecast to increase by 10%.
At current demand, the team at the Correctional Pharmacy often worked late into the night to fulfil their customer orders. Together with TSSC Australia, St Vincent's Pharmacy management identified the need to decrease the time it takes to process each single order, to enable the team to cater for the increase in demand.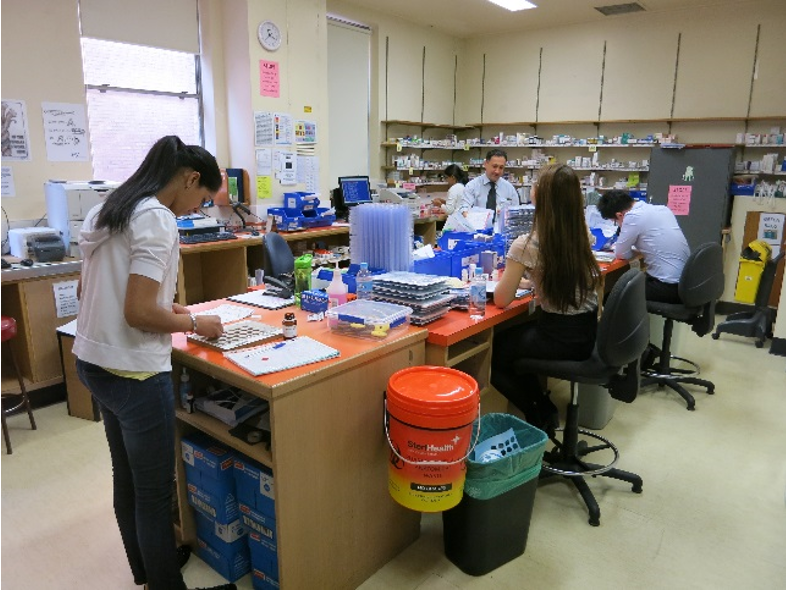 Challenges
The layout of the pharmacy created unnecessary walking and motion associated with processing each order. This additional movement increased the time it takes technicians and pharmacists to complete their work. The isolated workstations did not allow work to be shared easily, which made the packing process take longer to complete.
The orders were released to the packing process in bulk, and did not allow the team to track their progress to making the customer deliveries for the day.